Cinderella Castle reopened this week with some new colors. We can't stop admiring the royal blue, soft pink, and gold trim. But the reimagining of the Castle isn't quite complete. Some of the gray on the castle is still being refreshed.
At first, nothing looks amiss with the painting crews working away.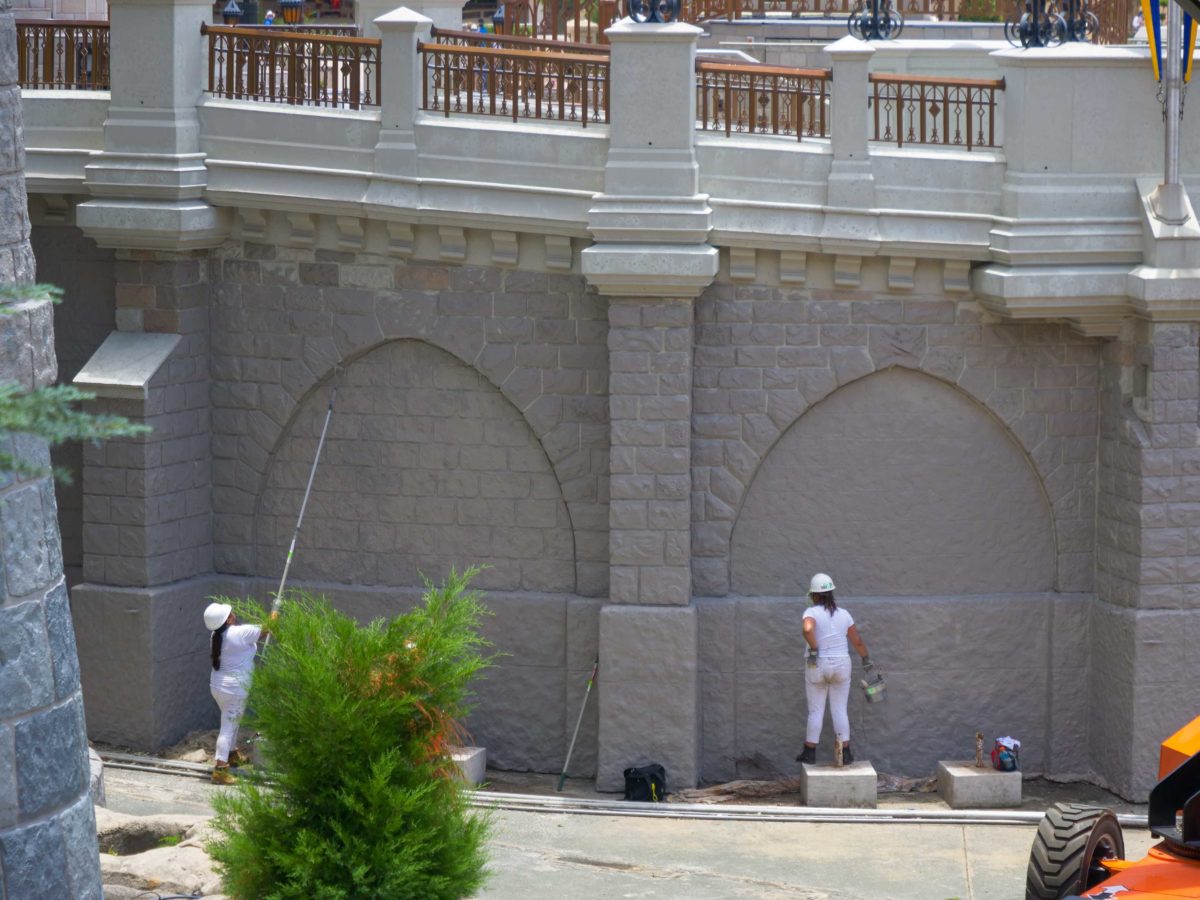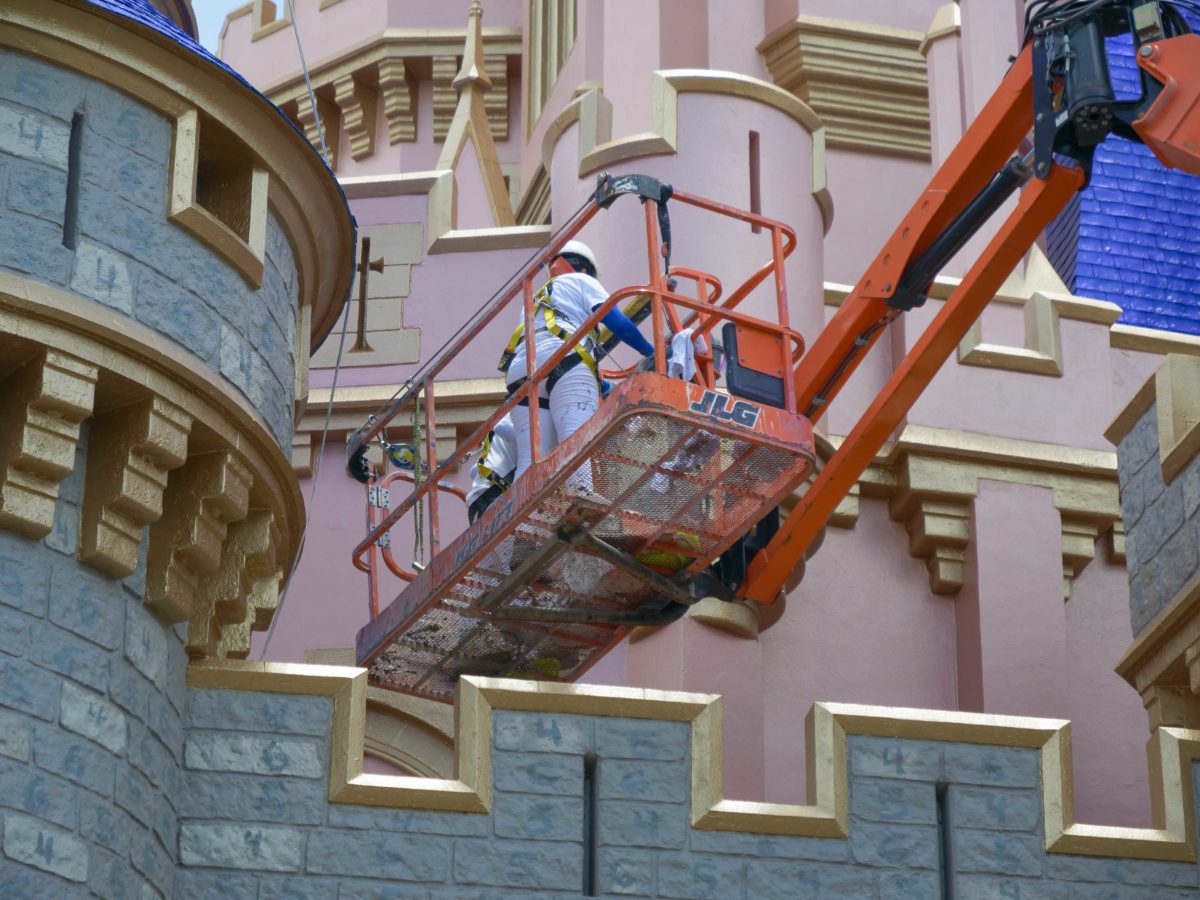 But upon closer inspection, you can actually see that the painters are keeping track of what shades of gray to use with a "paint by numbers" technique.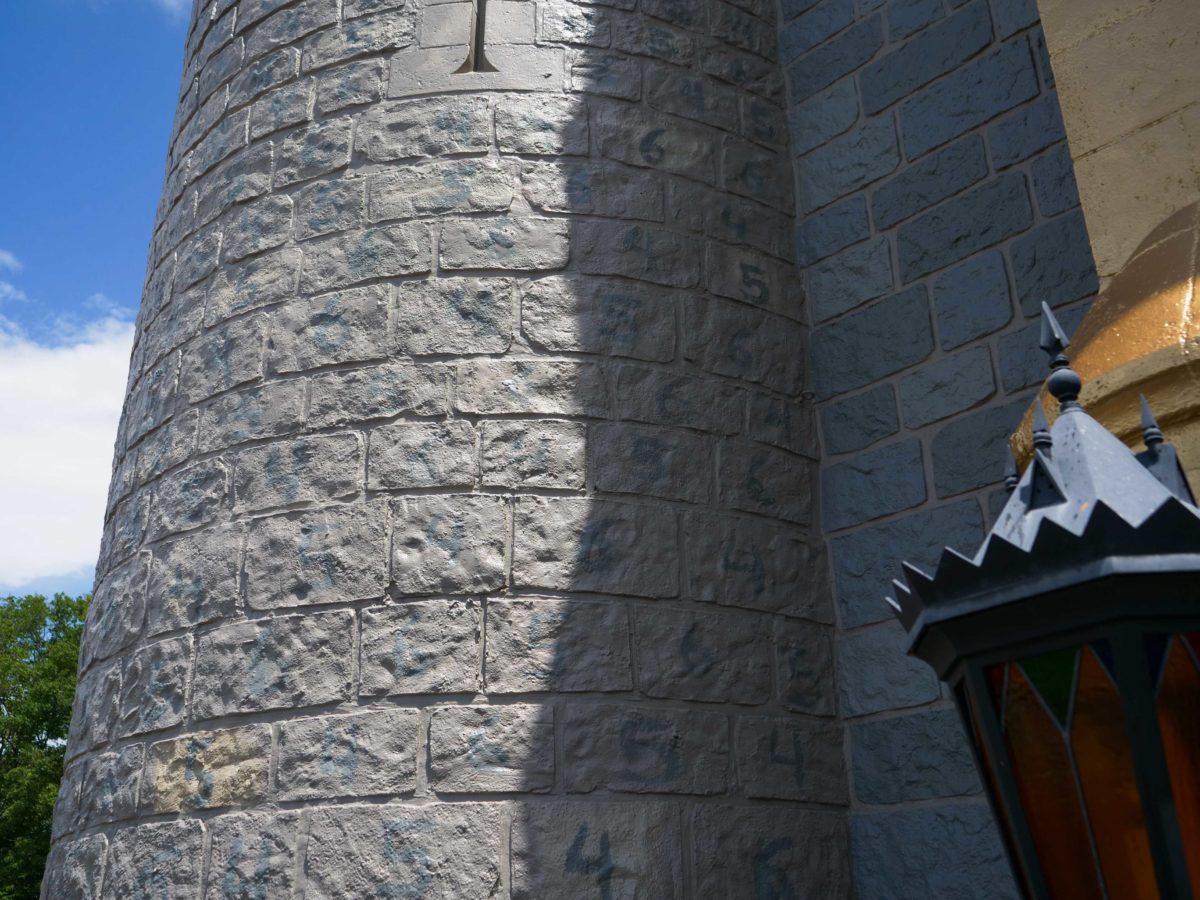 Each stone has number 4, 5, or 6 written on it. Once the stone is painted, the number will no longer be visible.
If the completed sections of the castle are any indication, the stones will not be hugely different shades of gray, but will keep the wall looking dynamic and three-dimensional.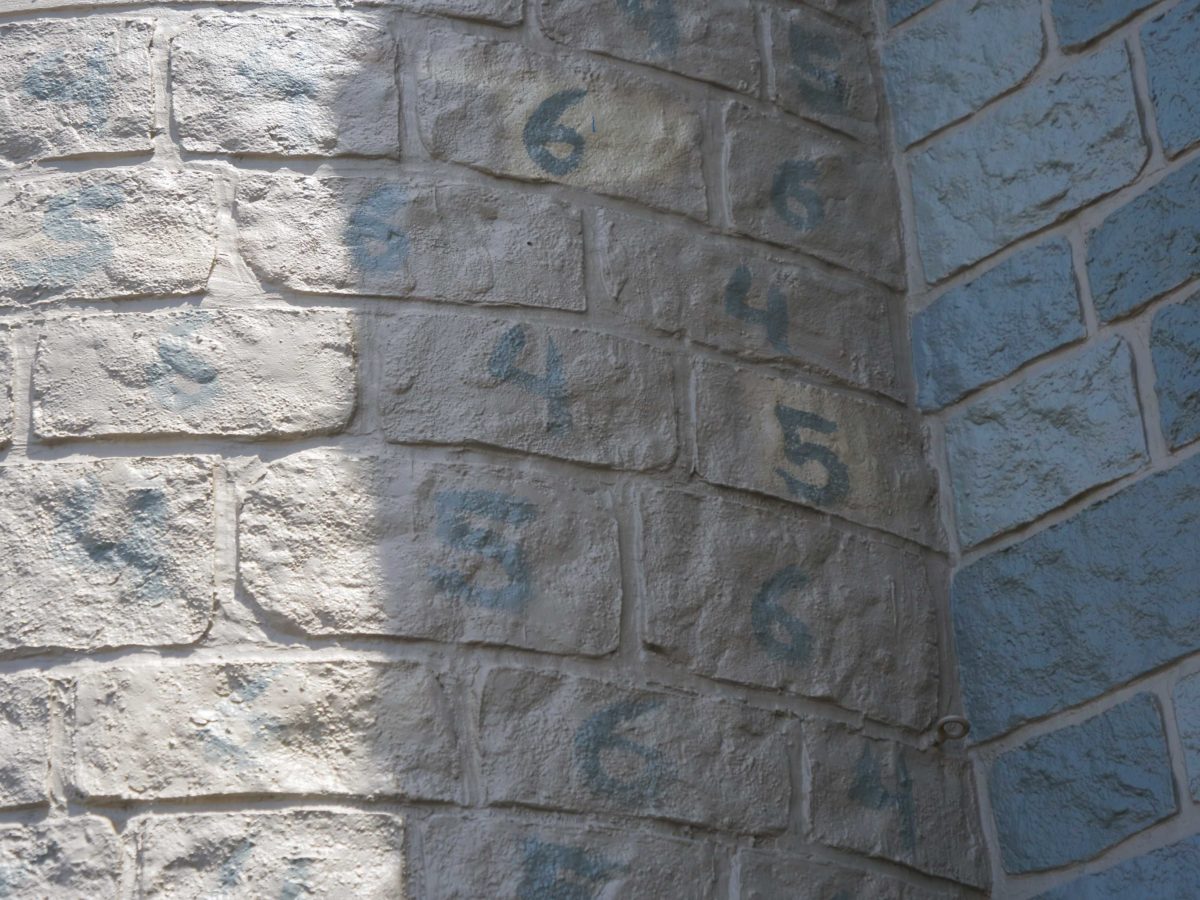 Some of the numbers are so clear, that you could make your own coloring page.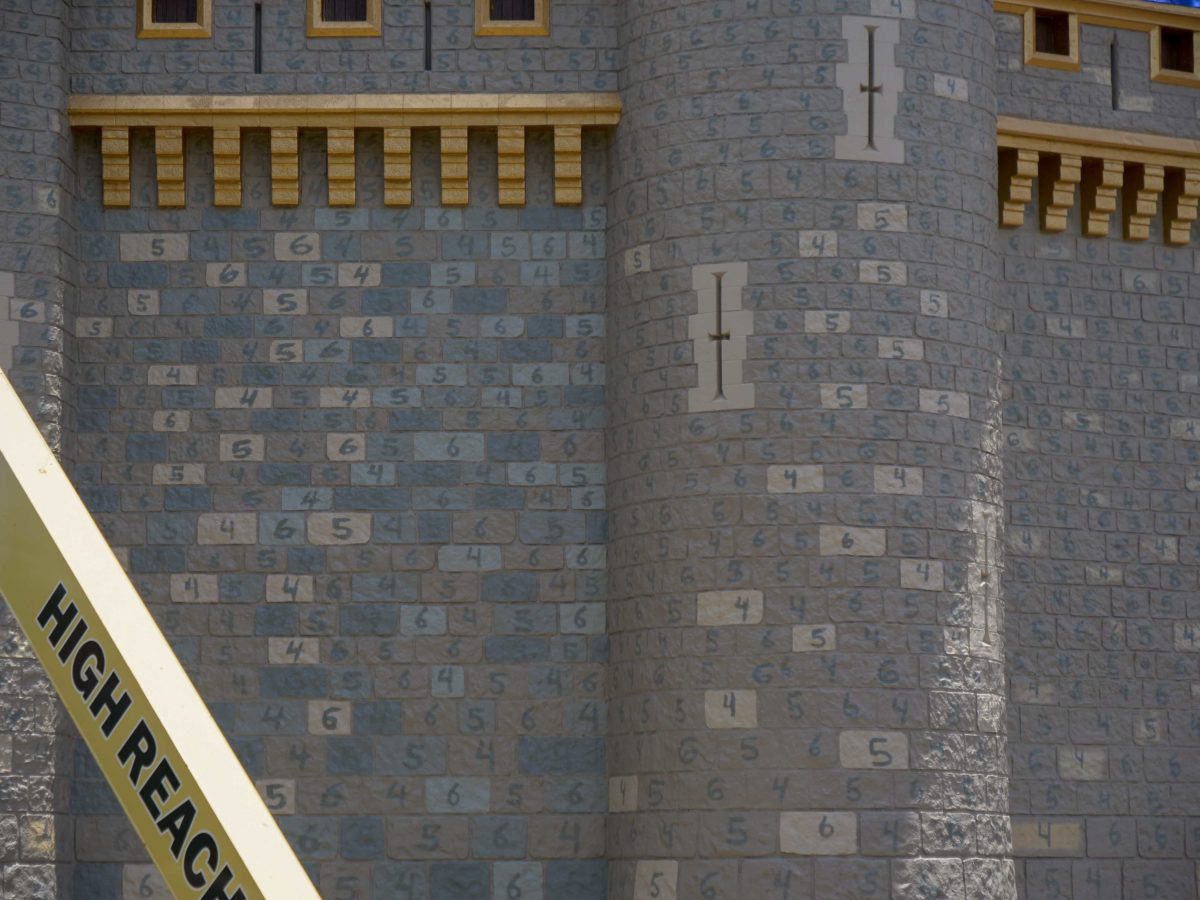 We would love it if Disney released a whole "paint by numbers" book featuring landmarks from the parks. Then we would all have a chance to design a new look for Cinderella Castle!
How do you feel about the Castle's new look?